Xue Linghu, general manager of Sinosteel XTMMC won the title of China's Machinery Industry Quality Brand Creation Leader
On September 26, the 2017 National Machinery Industry Quality Brand Promotion Conference led by China Machinery Industry Federation and China Machinery Industry Brand Strategy Promotion Committee was held in Beijing. .At the meeting, the units and individuals who had made outstanding contributions in the quality brand promotion action on the implementation of " Made in China 2025" and the "Thirteenth Five" Mechanical Industry Quality Planning were commended. Xue Linghu, Member of the Standing Committee of the Party Committee and assistant general manager of Sinosteel Corp., general manager and Party secretary of Sinosteel XTMMC won the title of China 's Machinery Industry Quality Brand Creation Leader. At the same time, Sinosteel XTMMC's roll products won the honorary title of China Machinery Industry brand-name Products" and China's Machinery Industry Quality Brand Benchmarking, and were widely praised by the industry.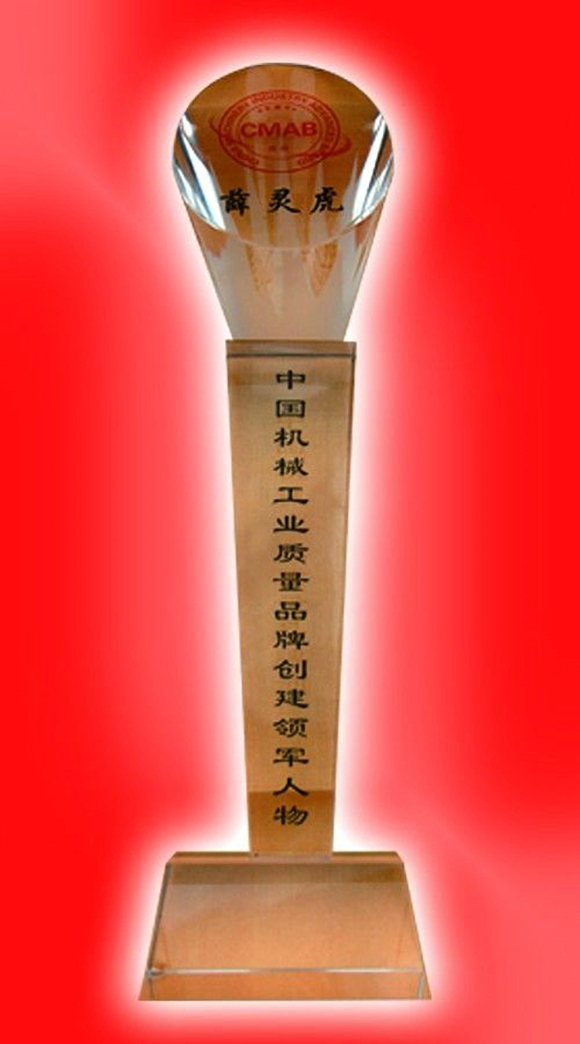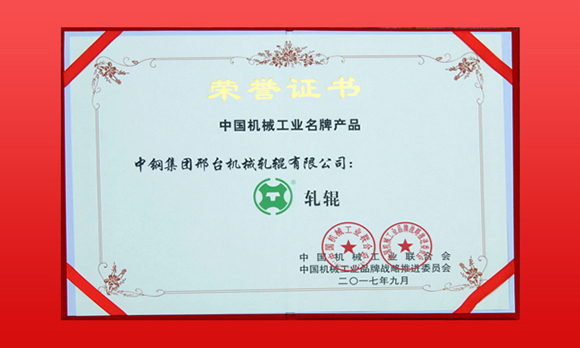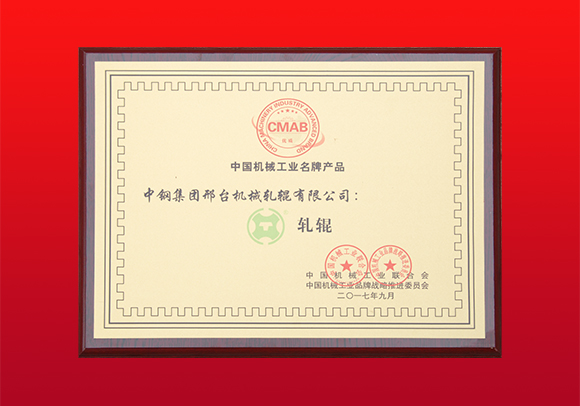 Sinosteel XTMMC has always been adhering to the meticulous and excellent quality concept, advocates the deep, fine, strict, stable, accurate, precise work criteria, cast the first brand in world roll industry by implementing consistency based on the "rules" as the core of lean quality management mode. It has established three highest national scientific research platforms of National Roll Research Institute, National Roll Technology Center and National Roll Material Key Laboratory. The company's laboratory has passed the CNAS national laboratory certification, being the testing laboratory accredited by more than 70 countries and regions worldwide. The company has presided over the drafting and revision of 9 roll national standards including Cast Steel Rolls, produced more than 300 kinds of new roll products, won more than 360 national authorized patents and more than 20 national key new products. The physical quality level and actual rolling application performance of high carbon high speed steel roll, TC100 forged high speed steel roll, TG100 forged high speed steel cold roll, high speed steel vertical roll, iso-hardness forged steel backup roll, new generation of heavy and wide plate mill work roll and dozens of products, has surpassed the same products abroad. It is favored by domestic steel enterprises and has been recognized as world metal working expert and solver of various metal forming solutions.
Sinosteel XTMMC won the title of China 's Machinery Industry Quality Brand Benchmarking for implementation of new product development experience in personalized product design
Xue Linghu, general manager of Sinosteel XTMMC won the title of China 's Machinery Industry Quality Brand Creation Leader
The roll products of Sinosteel XTMMC won the title of China 's Machinery Industry Brand - name Products